Our story
---
Guizhou Xinli was established in 1995.

Originally started as a manufacturer of Tung oil and Gum rosin to the Coating, Adhesives and printing inks industries, our business has evolved into one of the region's premier manufacturers. Guizhou Xinli Supply products is widely recognized throughout the industry.

In 2002, we manufacture Ester rosins line continues to grow with the addition of Aromatic Modified rosins as well as Rosin Ester Dispersions production in our Guizhou facility.

In 2010, Guizhou Xinli produced Turpentine oil deep- processing products and In 2013 involved Natural Essential oil to our growing products family. With the construction of our products group, Guizhou Xinli became one of the elite manufacturers in Southwest of China, adding much needed capacity and technical knowledge to the marketplace.. This unique products offers a wide range of uses including Flavors & Fragrances , Personal Care , Coating, Adhesive and Paint & Printing Inks as well as Pharmaceutical intermediate.

Guizhou Xinli Forestry & Chemicals Co., Ltd, "Where Quality Comes Naturally".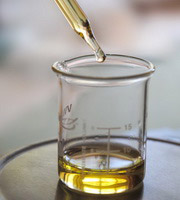 Contact
Headquarter
Tel:86 851-86866883
Fax:86 851-86813915
5/F ,WaiMao Building 1 Yan Wu Road, Guiyang, 550001 China.
Email:info@guizhouxinli.com
gysanx@163.com

Shenzhen Office
Nanshan Qu NantouXinDu B1802-1803
Email:info@guizhouxinli.com