Strategy
---
Guizhou Xinli is the largest manufacturer of Flavors & Fragrances Essential Oils Tung oil Aromatic Chemicals and rosins in the southwest of China, we supply a wide range of quality products for the Fragrances and Personal Care pharmaceuticals. Coating, Adhesive, Paint & Printing Ink applications, with a broad portfolio of products, innovative services, contractual spirit, technical and market expertise, Guizhou Xinli connects customers with tailored solutions, enabled our clients to proffer with absolute confidence in dealing business with us.
Safety
We stay safe in all we do.
Teamwork and Performance
We deliver results through the pursuit of excellence and power of teamwork.
Integrity
We have integrity in how we conduct ourselves.
Diversity
We have a diversity of products, people and possibilities.
Performance And Solutions
are what we deliver. Products that perform as expected and solutions that meet clients' challenges is how we deliver The Right products. We do it through offering an extensive product portfolio, developing cutting-edge and innovative technologies, having production know-how and sharing our industry understanding and experience.
We specialise in developing and manufacturing innovative and custom used in Aromatic Chemicals and Coating industry.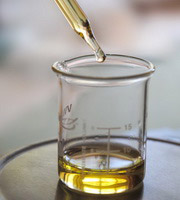 Contact
Headquarter
Tel:86 851-86866883
Fax:86 851-86813915
5/F ,WaiMao Building 1 Yan Wu Road, Guiyang, 550001 China.
Email:info@guizhouxinli.com
gysanx@163.com

Shenzhen Office
Nanshan Qu NantouXinDu B1802-1803
Email:info@guizhouxinli.com